Uniform
Winter Required Items
Summer Required Items

White polo shirt
Tailored grey trousers or grey skirt/pinafore
Royal blue sweatshirt or cardigan
Sensible black or brown shoes

White polo shirt
Tailored grey trousers or shorts or skirt
Blue and white dress (gingham/striped)
Royal blue sweatshirt or cardigan
Sensible black or brown shoes
In addition to the above, the children will need a white t-shirt, a pair of plain navy/black shorts and a pair of black plimsolls with elasticated sides or Velcro fastenings for PE. During the winter months, children will need a tracksuit or joggers and a sweatshirt for outdoor PE.
Children will need a named bag for their PE kit. This is to be left in school ready for PE lessons and may be taken home to be washed when necessary.
Sweatshirts, cardigans, book bags and PE bags with the school logo can all be purchased from the school office.
ALL ITEMS OF CLOTHING SHOULD BE CLEARLY MARKED OR LABELLED.
ONLY STUD STYLE EARRINGS MAY BE WORN TO SCHOOL; EARRINGS MUST BE TAKEN OUT OR TAPED OVER FOR PE LESSONS FOR HEALTH AND SAFETY REASONS.
The following items of uniform with the school logo can be purchased from the school office.
Blue sweatshirt
Blue cardigans
Blue book bags
P.E. Bag
However, if you choose to purchase non-logo like for like items of uniform from other retailers this is totally acceptable. We also have a pre-loved uniform shed run by our PTA to purchase second hand items at £1 per item & all funds raised are put back towards enhancing our children's learning experiences.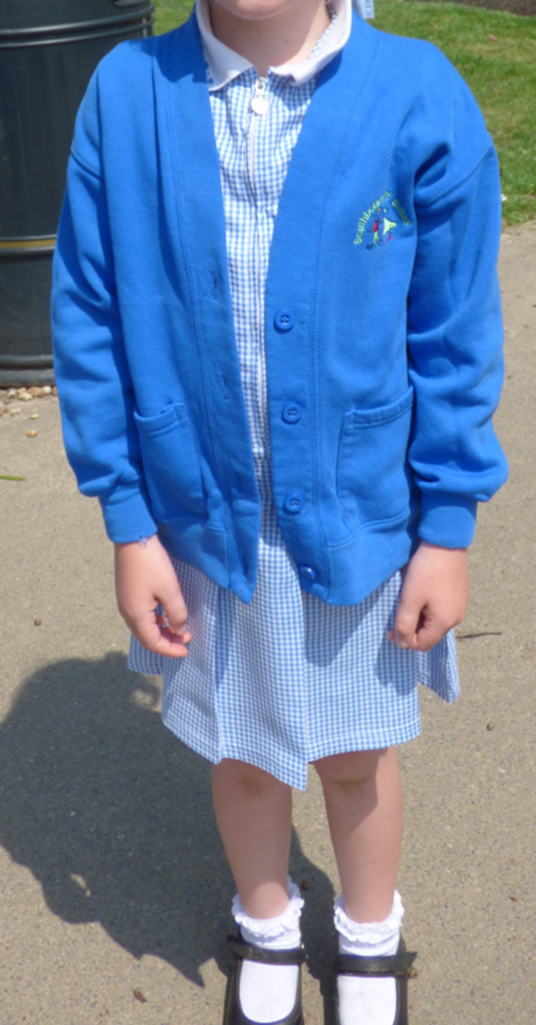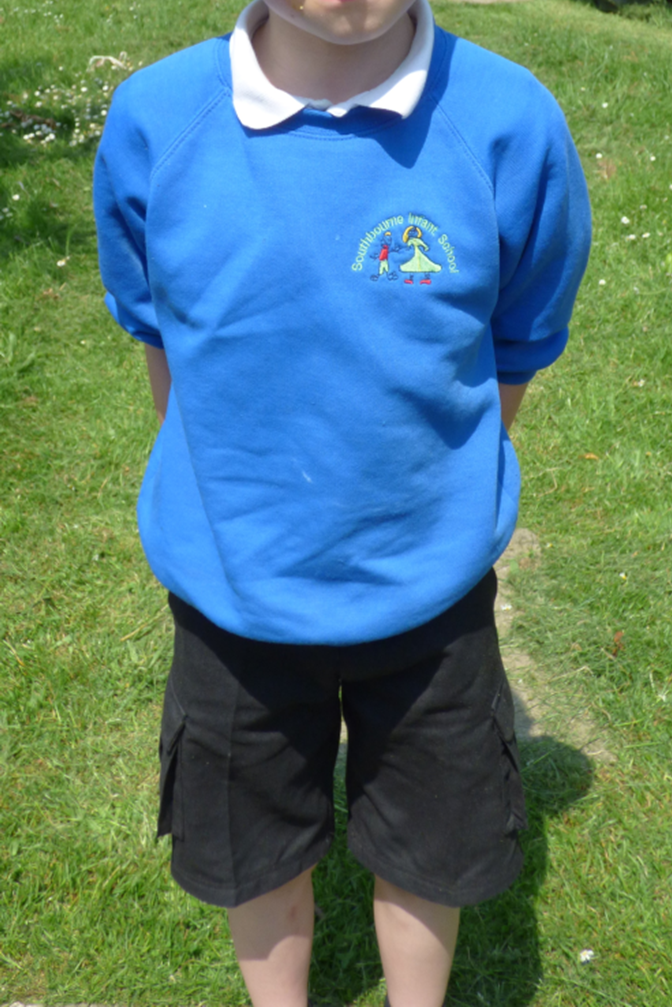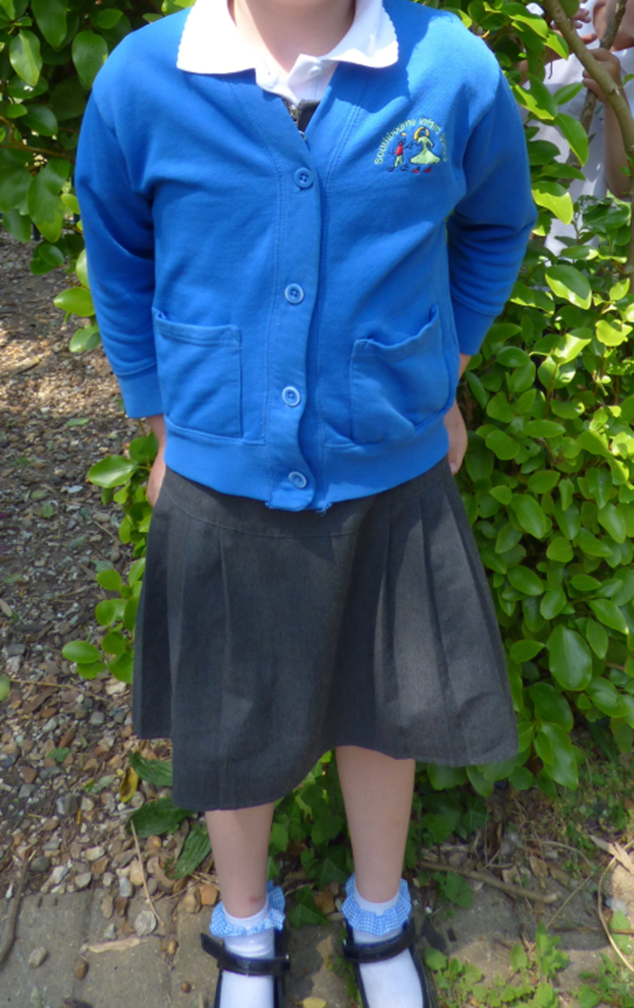 WILD EXPLORER SESSIONS
Click here to see what children should wear for Wild Explorer Sessions